Connecting in the Community
On June 17, 2023, the Friends of Dyke Marsh participated in the annual Gum Springs Community Day/Juneteenth Festival, this year celebrating 190 years since the community's founding by West Ford.
Preceding the festival, held in Martin Luther King Park, community members, descendants of Ford and elected officials attended the unveiling of a new Virginia historical marker on Fordson Road which honors Ford.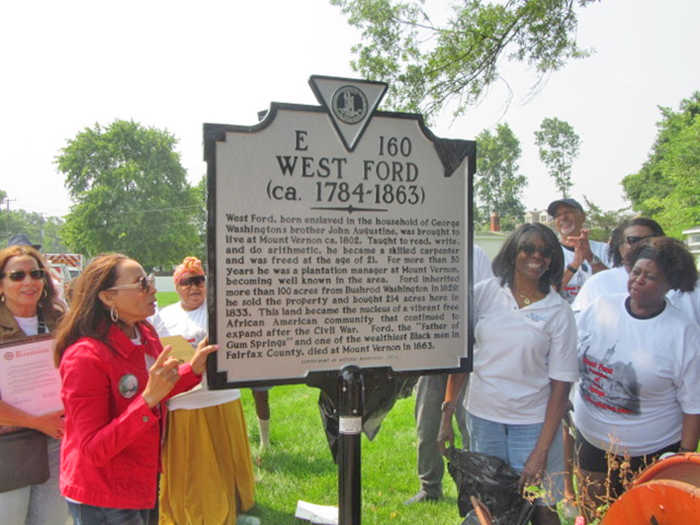 Preceding the festival, Linda Allen Hollis, author (left), and Queenie Cox, organizer of the festival (right), unveiled a Virginia highway historical marker on Fordson Road honoring Ford.
FODM volunteers greeted many visitors to our table, including youngsters like Isis Washington who colored birds to take home. Others took our materials and learned all about Dyke Marsh.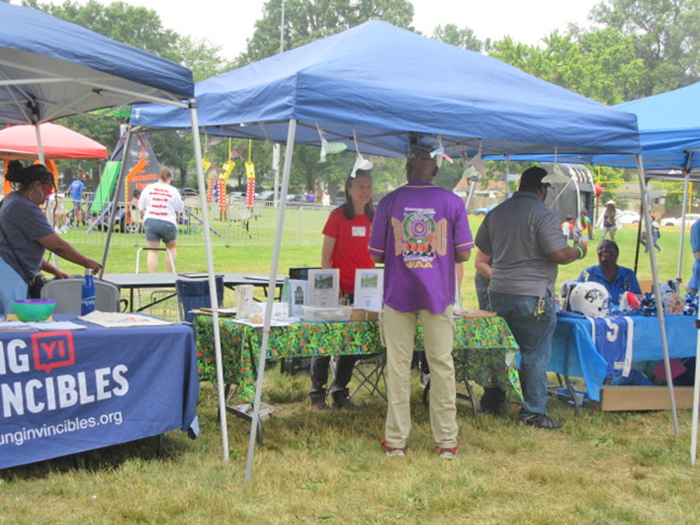 FODM volunteers, including Carolyn Gamble, offered materials about Dyke Marsh to visitors.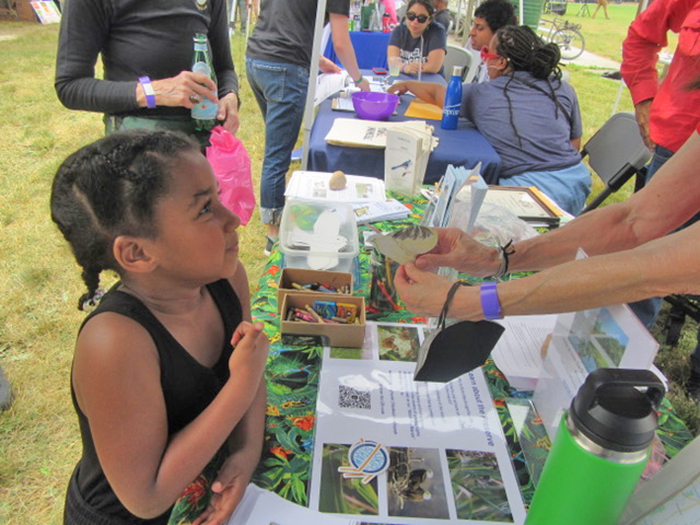 Isis Washington was one of many youngsters who visited FODM's table.
George Washington's brother, John Augustine Washington and his wife, Hannah Bushrod Washington, enslaved Ford in Westmoreland County, Virginia. When Hannah's son, Bushrod, inherited Mount Vernon plantation, he made Ford the manager and freed him around 1805. Bushrod bequeathed 119 acres to Ford in 1829, land that Ford sold. In 1833, he purchased 214-acres, now the Gum Springs community about three miles west of the Dyke Marsh Wildlife Preserve.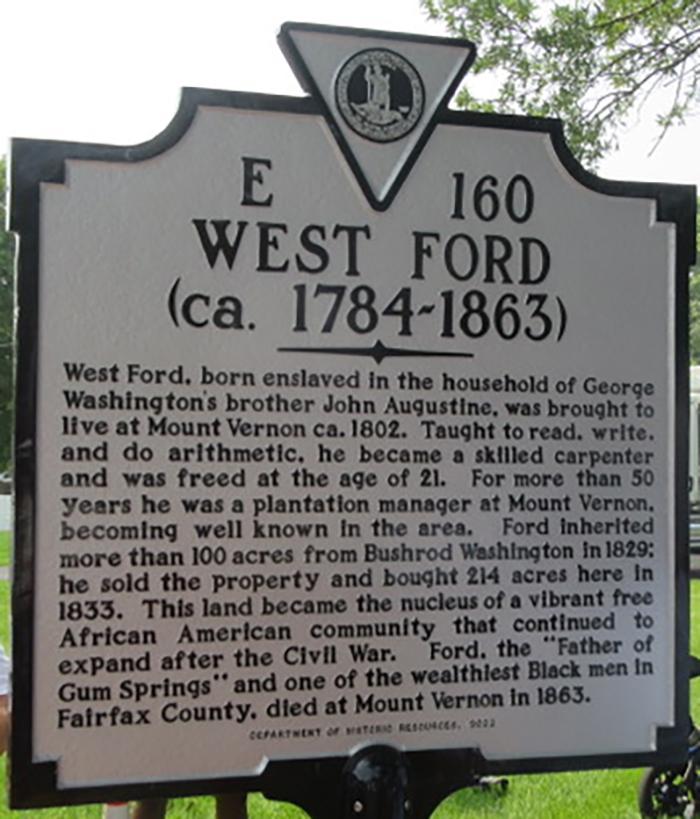 The new sign honoring West Ford.