The 25th Mason Neck Eagle Festival
On May 13, 2023, FODM volunteers participated in the 25th Mason Neck State Park Eagle Festival, sponsored by a "sister" group, the Friends of Mason Neck State Park.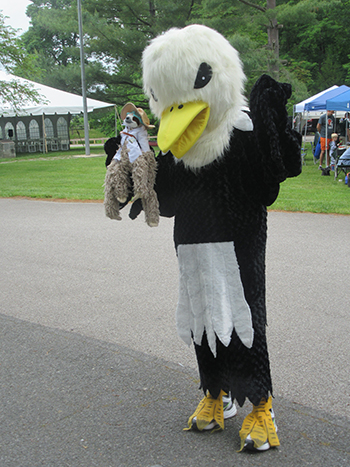 A giant "bald eagle" "attended." All photos by Glenda Booth
The day was filled with nature presentations and activities, live raptors, elected officials, music, food and a very big bald eagle 😊. The state park and Elizabeth Hartwell National Wildlife Refuge are side by side on the Mason Neck peninsula and represent some of the most undeveloped land in Fairfax County. Fairfax County resident, the late Elizabeth Hartwell, mounted a campaign in the 1960s, and with others successfully convinced Congress to establish the refuge, the first refuge in the country created specifically to protect the bald eagle.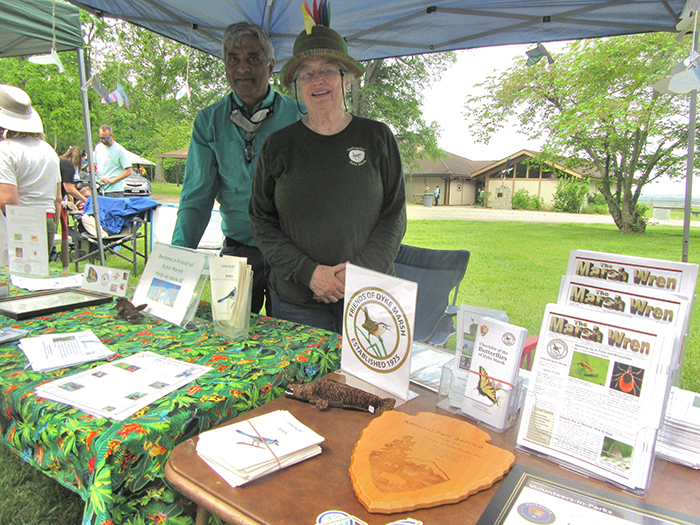 Clarence Monteiro and Glenda Booth welcomed visitors to the Friends of Dyke Marsh tent and table.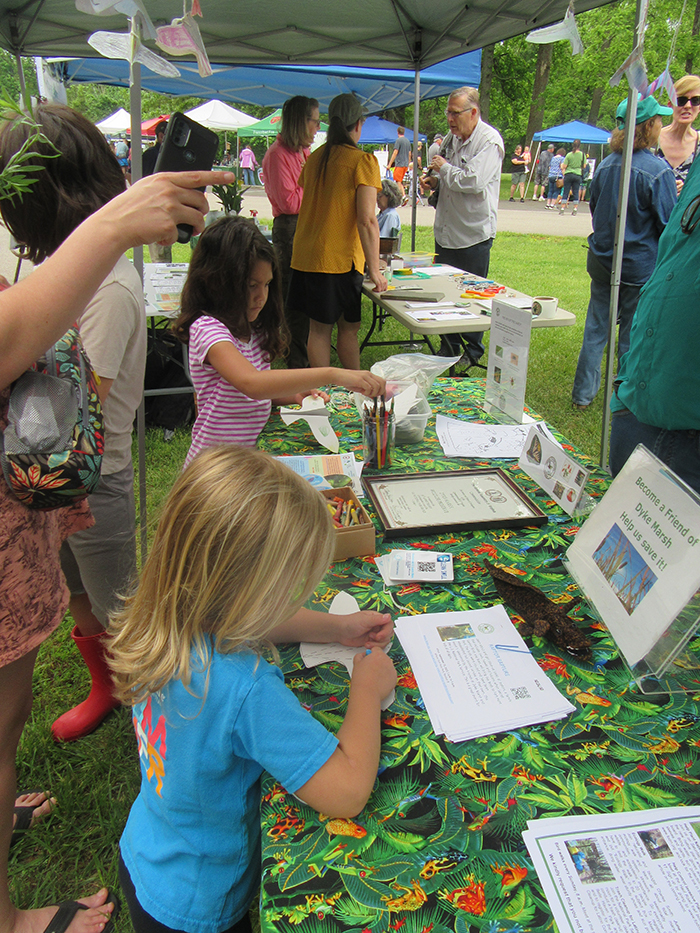 Youngsters colored birds at the Friends of Dyke Marsh table.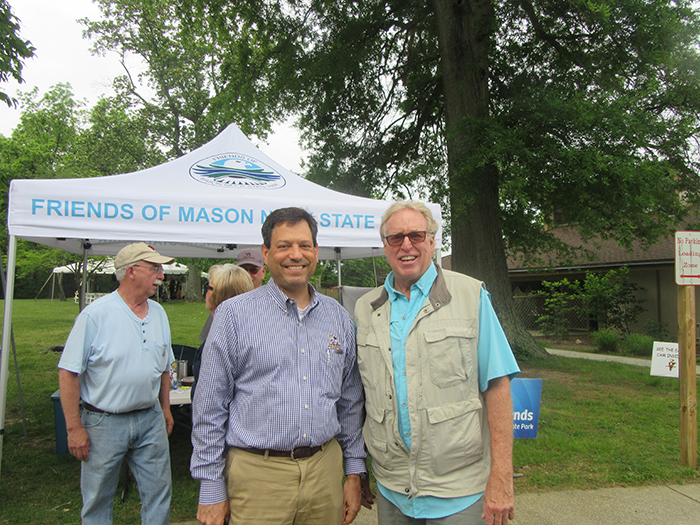 Virginia Senator Scott Surovell and Rob Hartwell, founder of the festival.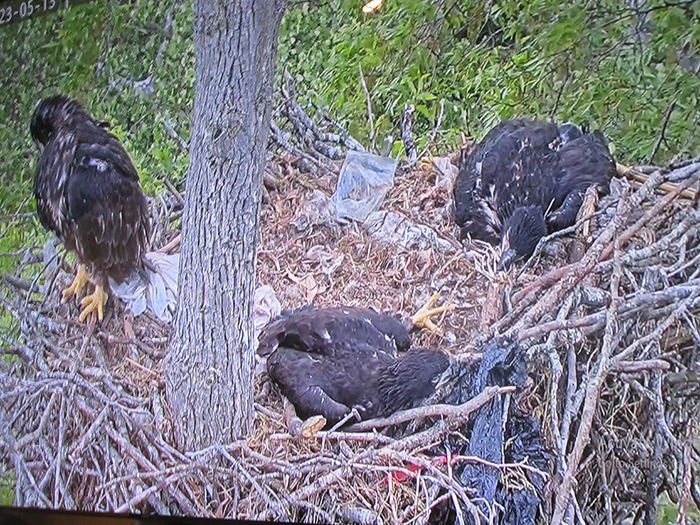 Inside the visitor center, a video captured young bald eagles on a nest.