"Sister" Group Visits Dyke Marsh
On April 14, 2023, Dan Rauch, Fisheries and Wildlife Biologist for the Washington, D.C., government, led a walk, billed as a "riverside chat," in Dyke Marsh for 13 members of the Potomac Conservancy.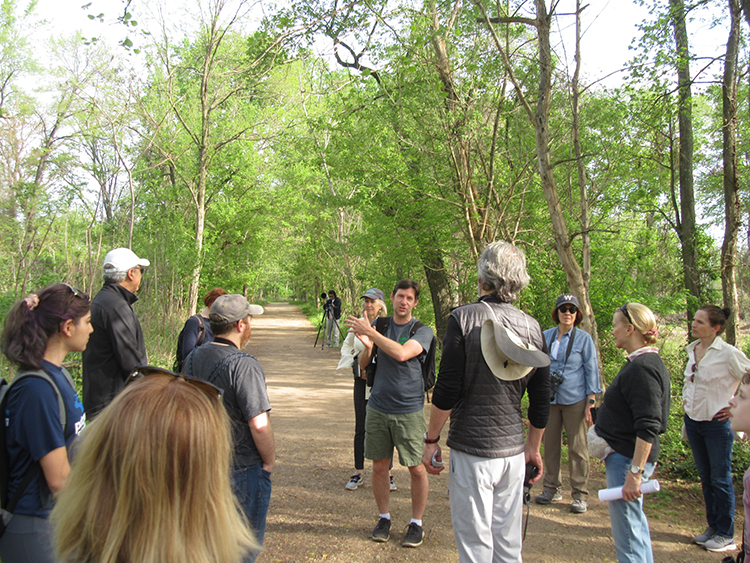 Dan Rauch led the group along the Haul Road trail. All photos by Glenda Booth
Guests were awed by the female barred owl (Strix varia) nesting in a tree cavity with her tail protruding. "It looks like a turkeytail fungus," Rauch said, complimenting her camouflaging talents. The male was keeping watch nearby.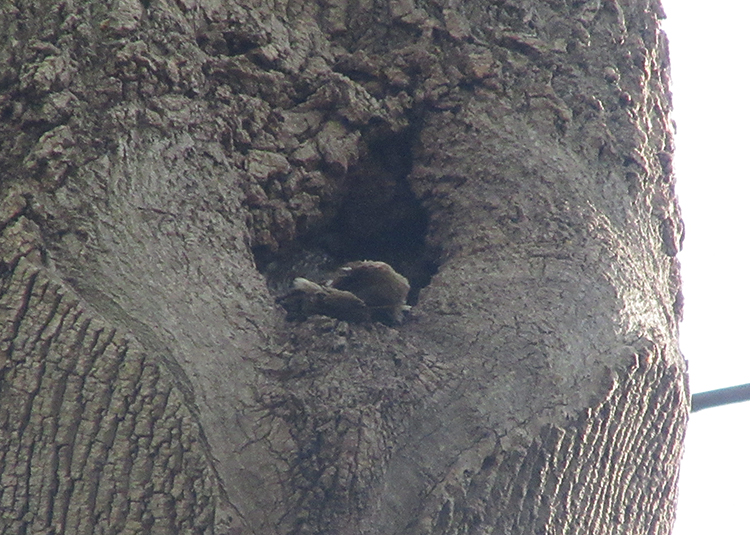 The nesting female barred owl's tail protrudes from a tree cavity.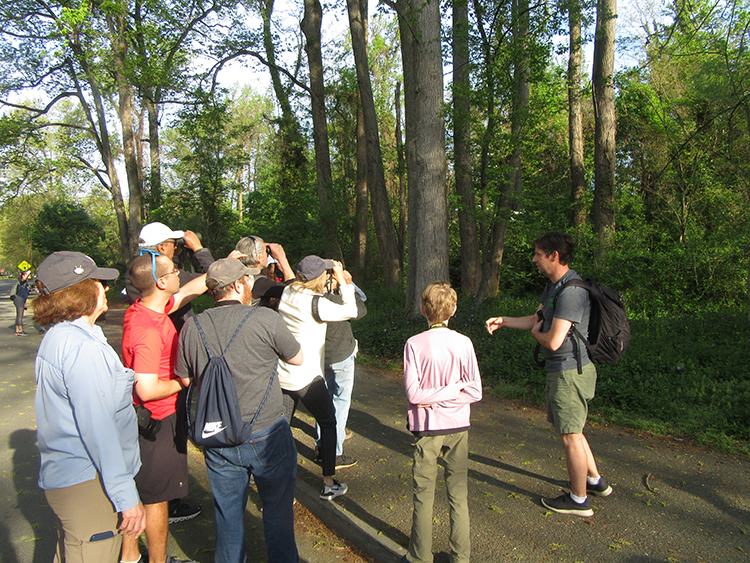 Dan Rauch described barred owl behavior as the group searched for the camouflaged male.
The group also saw a great horned owl (Bubo virginianus ), a young bald eagle (Haliaeetus leucocephalus) moving around in the Haul Road nest, ospreys (Pandion haliaetus) refurbishing their nest on the boat ramp platform, a North American beaver (Castor canadensis) and a five-lined skink (Plestiodon fasciatus). Rauch pointed out many migrating birds and a steady chorus of bird calls.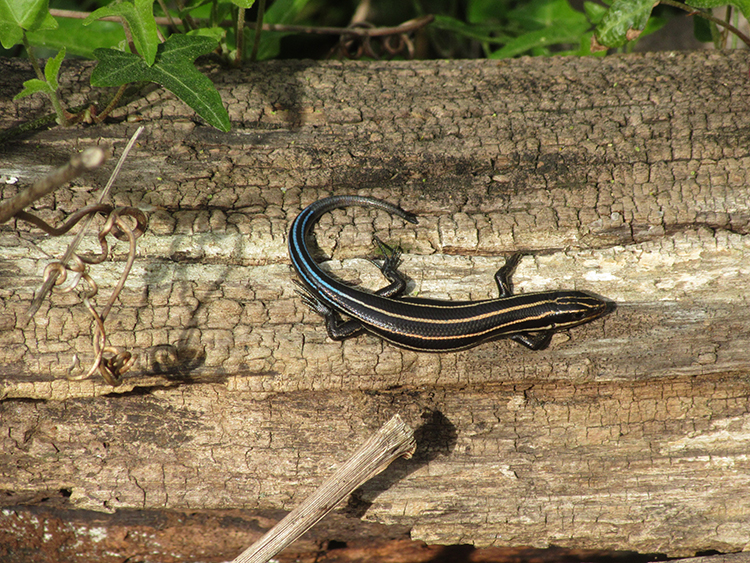 A five-lined skink warmed in the sun.